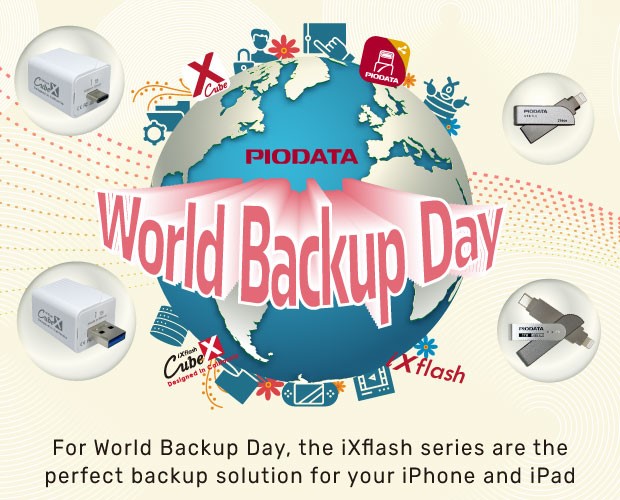 So much of our lives revolve around digital content, particularly on our smartphones. Our smartphones have become our go to for virtually everything, from our camera to our personal pocket computer. The problem is, all that important content typically just stays on that device, and if anything ever happened to it, then you could lose everything in a blink of an eye. This is especially true for iPhone and iPad users where it's more complicated to remove content from an iPhone/iPad to store onto another device. Perhaps you could use iCloud, but it has a monthly recurring cost that increases as you need more storage space. I'm not here to promote doom and gloom, and the odds may be low, but it's incredibly easy to make a simple backup of all these files that would give you piece of mind and the security to protect your most important digital content. Simply use an iXflash or iXflash Cube to back up all your photos, videos, and contacts from your iPhone or iPad.
Backing up using an iXflash device, provides a safe guard that could mean the difference between losing everything and having piece of mind. From the iXflash or iXflash Cube, you can transfer those files onto 1 or multiple hard drives, optical discs, onto any cloud service (instead of being restricted to iCloud), or even onto another smartphone. This simple backup would drastically decrease the chances you will have a catastrophic loss.
On this World Backup Day, Vinpower provides all the tools needed to easily and successfully backup all your digital content on to physical media and keep them safe and secure for decades to come.
To learn more about these items, or any of Vinpower's line of products, visit www.vinpowerdigital.com, or speak with a Vinpower representative in your area.