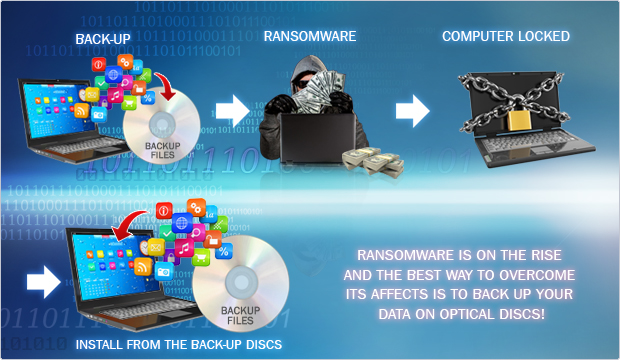 There have been a number of stories all over the world recently about companies or organizations that have been held hostage by cyber criminals using specialized malware that locks up all the computers and servers on a network, preventing anyone from accessing any of the files or content on them. The content is not deleted, but simply blocked from anyone being able to access them due to very sophisticated encrypted computer programs. The company or organization is then asked to pay a ransom in order to receive a virtual key to unlock all of the content, (hence the name ransomware).
In fact within the past few weeks, there were two public cases of a major city hospital and a major American city was attacked by a ransomware with two drastically different results. The Hollywood Presbyterian Medical Center, a hospital in Los Angeles, was hacked with ransomware and the hospital had no access to any of its patient's files or anything helps on the computers. Ultimately, the hospital had to pay the criminals for access as even the FBI was powerless to restore the content. In another recent case, the city of Durham, North Carolina, was also attached by Ransomware, but this time they didn't pay a penny because they continuously made back-up of all their files and simply restored their computers with the backed up files.
The best way to back up all your files, especially for SMB's and individuals, is to back up your files onto optical discs. Optical discs not only allow you to recall and restore your archived content quickly, but they are impervious to viruses and outside attacks. Whether it's ransomware, spyware, virus, etc., making copies of your important and critical files onto discs just makes sense and keeps everyone protected.
For more details on any of the products that Vinpower carries, please visit our website at www.vinpowerdigital.com or speak with an official Vinpower representative near you.