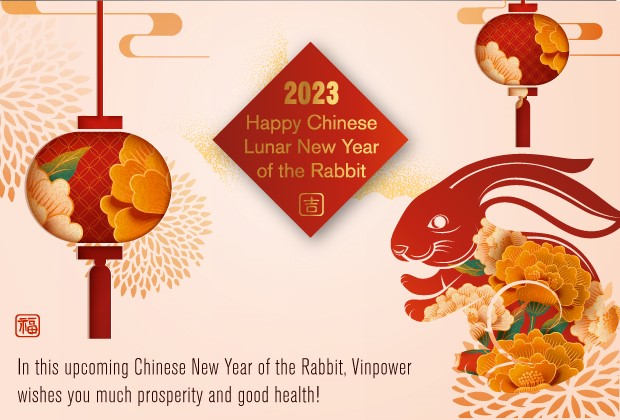 Sunday, January 22nd, 2023 is the start of the Chinese Lunar New Year, the Year of the Rabbit. Everyone at Vinpower wishes you much prosperity and good health throughout the New Year, for a brighter, healthier, and prosperous 2023.
Please be aware that the Taiwan and China offices will be closed Friday, January 20 through Friday, January 27, in observance of the Chinese New Year. If you have any requirements that need attention from one of these offices, please contact us prior to the offices shutting down for the holiday. Otherwise, if you have any issues, or if you need to reach a representative during the time the offices are closed, please contact a member of the US Vinpower office or EU sales office and we will be happy to assist you.
For any assistance while the Taiwan office is on holiday for the Chinese New Year, please email [email protected]
For more details about these products or any product in the Vinpower offering, please visit our website www.vinpowerdigital.com, or contact a representative near you.