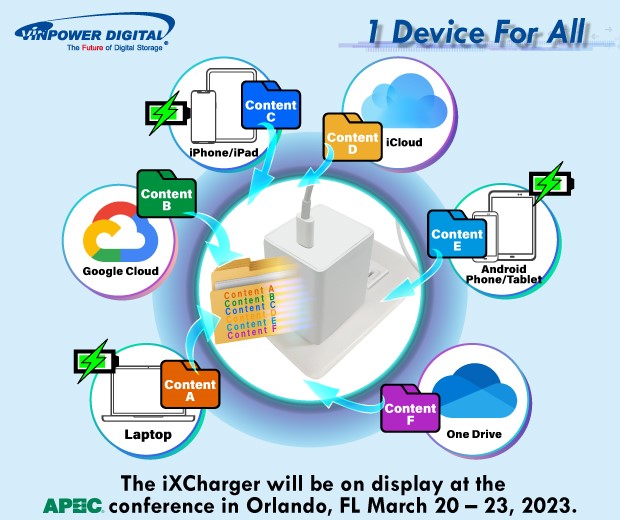 Even though the iXCharger is still a few months from being revealed for the consumer, it's making the rounds on the conference circuit. This month, it will be on display at the Applied Power Electronics Conference (APEC) taking place at the Orange County Convention Center in Orlando, FL March 20th through 23rd in Silanna's charging station located at the main entrance. Members of Vinpower's staff will be on hand to answer any questions attendees may have.
If you plan to attend APEC and want to get more details about the iXCharger, we welcome you to schedule an appointment with us during the show. If you're a company that produces power or storage related products and interested to partner with Vinpower in OEMing your own power storage product, contact us as well. Vinpower at heart is an OEM manufacture and always happy to partner with forward thinking companies.
In the meantime, for more details about any other products in the Vinpower offering, please visit our websites www.piodata.com and www.vinpowerdigital.com ,or contact a representative near you.