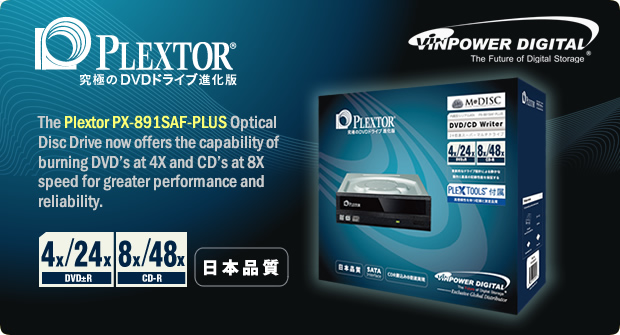 Just like the old fable about the tortoise and the hare, sometimes slow and steady wins the race. Often, we only tout how fast a drive is and the max burn speed it can offer. But in reality, the higher the speed, the more likely there could be errors on the copied discs. Those errors could be minor, but to Audiophiles, (a person who is especially interested in high-fidelity sound reproduction), and those that are particular about the quality of their movies and music, those "minor" errors are a major problem. That's why those that care about the recorded quality and output of their duplicated discs prefer to use the slowest burn speed possible. The problem is, most of the optical disc drive (ODD) manufacturers removed the preferred 4X DVD±R and 8X CD-R burn speed options in favor of the faster 24X DVD and 48X ~ 52X CD burn speeds, which they can advertise on the box to make people think that faster is better. That makes the users that want to burn at a lower speed, to preserve the quality of their recordings, out of luck.
It's for that very reason that we helped implement the return of the 4X* DVD±R and 8X* CD-R burn speeds on the new Plextor PX-891SAF-PLUS drive, to satisfy those the rest of the industry has ignored. So if you really care about the quality of your duplicated media and want the option to burn CD's and DVD's at the lowest optimal speed, the Plextor PX-891SAF-PLUS drive is the solution for you.
For more details on any of the products that Vinpower carries, please visit our website at www.vinpowerdigital.com or speak with an official Vinpower representative near you.
*8X CD-R and 4X DVD±R Applicable for Specific Media's Only