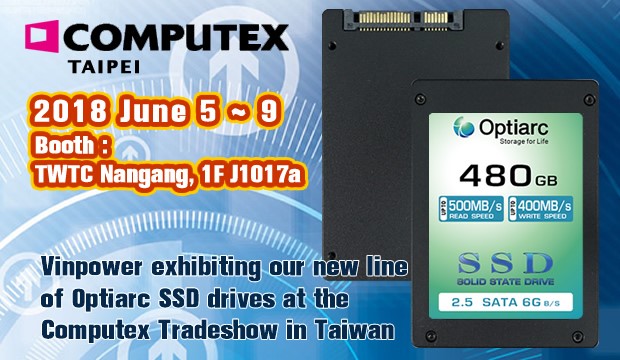 Vinpower has successfully launched our own line of optical discs, flash media (including USB), and will now launch a new line of Optiarc SSD drives. By performing strict and intensive quality control standards to weed out any defective or substandard media, Vinpower can ensure 100% reliability with 0 defects. When you're dealing with hard drives like SSD that store critical and irreplaceable content, you can't afford to take any changes.
To get a first look at the new Optiarc SSD drives, please make an appointment today to visit Vinpower's booth, June 5th – 9th, 2018, located at TWTC Nangang, 1F J1017a.
For more details about archival storage or any product in the Vinpower offering, please visit our website at www.vinpowerdigital.com, or contact a representative near you.