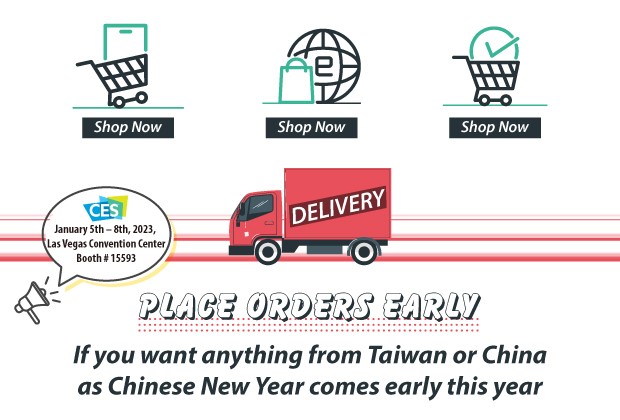 Chinese New Year is a major holiday around the world, but especially in China and Taiwan, which both shut down production in factories for prolonged periods so that workers can spend this time with their family. Normally, we're accustomed to the Chinese New Year taking place in February, but this year, it starts on January 22, 2023. That means if you want anything to start production and/or ship from China and Taiwan before the New Year, you need to have your orders in by the 1st week of January at the latest.
Vinpower is happy to help anyone that needs to place an order for storage related products and is pressed against the deadline. Contact us today to make sure your product isn't delayed due to the rapidly approaching Chinese New Year holiday.
Vinpower will be exhibiting at CES in Las Vegas, NV Jan. 5 – 8, 2023 in the Central Hall, booth # 15593. Look forward to visiting with anyone that plans to attend.
To learn more about this item, or any of Vinpower's line of products, visit www.vinpowerdigital.com, or speak with a Vinpower representative in your area.