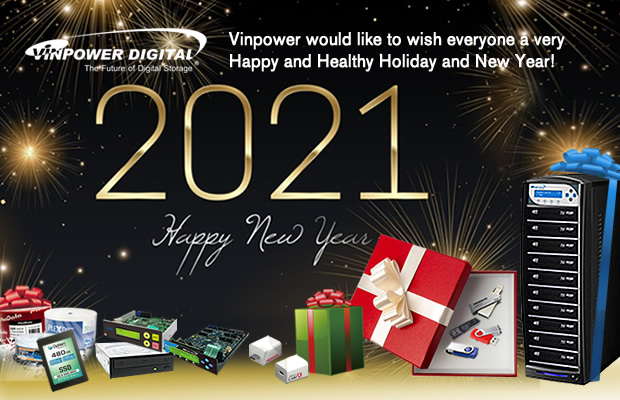 2020 was quite a challenging year. Whether the COVID virus impacted you directly or not, we've all had to reevaluate our business practices and personal interactions. Some have prospered while others were not so fortunate. Our hope is that 2021 will bring the new beginnings and good tidings we hope comes with every New Year. So, regardless of which holiday(s) you celebrate, or possibly none at all, in the spirit of good will, Vinpower hopes everyone had or is having a very Happy Holiday and a Healthy and Prosperous New Year.
Even under these challenging conditions, Vinpower would like to thank everyone that helped contribute to our efforts in 2020 and those who have and continue to support us throughout the 20+ years we've been in business. Without the support of our customers, vendors, and friends, we would never have achieved the good fortunes we've experienced up to this point. Thank you for everything and here's to a COVID free 2021!
For more details about this product or any product in the Vinpower offering, please visit our website atwww.vinpowerdigital.com, or contact a representative near you.