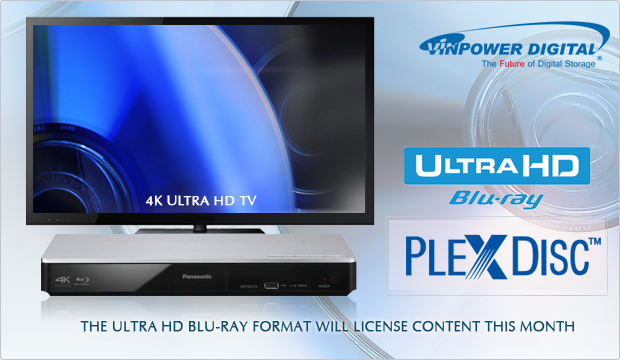 There has been talk about the new Ultra HD Blu-ray format and when it will be available for some time now, but it's finally upon us. According to the Blu-ray Disc Association (BDA), they will begin licensing Ultra HD hardware and content on August 24, 2015. Since the players will be backwards compatible, all previous formats will also work in the Ultra HD players and with Ultra HD compatible TV sets. Even though some may look at this new Ultra HD as just another Blu-ray format, the expanded color range, high frame rate (up to 60fps) and up-to 3840×2160 resolution, along with the ultimate in audio technology, makes it the standard bearer in picture and sound quality for home viewing.
In establishing licenses this month, ensures that there will be some exciting Ultra HD products and content available in time for the holidays. So if you've held off jumping on the Blu-ray bandwagon, this may be the time to join the estimated 95.6 million people expected to be enjoying HD content by 2019. This also means that as TV's get bigger, picture quality and sound clearer, costs more affordable, and content getting bigger and bigger, optical discs with its superior capacity and the lowest cost per byte for digital content/storage, will continue to be a mainstay for many years to come.
For more information about the latest developments about the digital duplication and content, visit www.vinpowerdigital.com or contact a Vinpower representative near you.