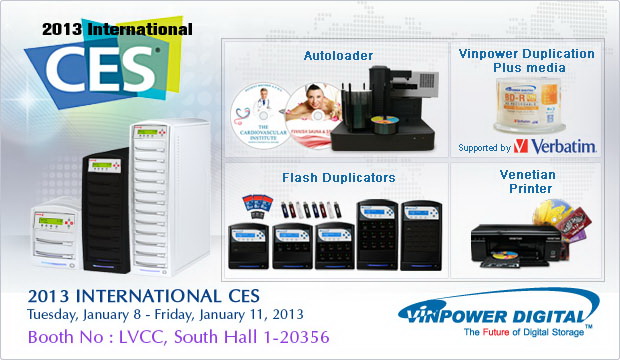 It may seem like a long way off, but January will be here before you know it, so there is no reason to procrastinate. If you plan to attend the 2013 International CES Trade Show in Las Vegas, Nevada, January 8 – 11, 2013 at the Las Vegas Convention Center, then you should save time and money and register now for free.
Click on the link below on or before August 31, 2012, and follow the instructions to sign up for your free entry pass. If prompted, use the promotional code U3.
http://registration3.experientevent.com/showCES131/Default.aspx?pcode=U3
While attending the show, make sure to stop by Vinpower's booth, located at LVCC, South Hall 1 – 20356 to see what are sure to be some new and innovative products.