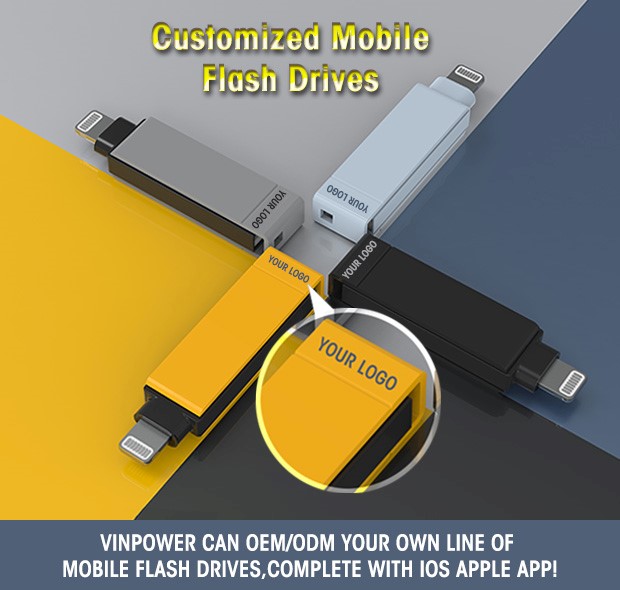 I've long touted the advantages of Vinpower's line of mobile flash drives like the iXflash and the iXflash Cube. What I haven't mentioned publicly before is that we also offer OEM/ODM opportunities for other companies to also have their own line of similar mobile flash products. Because we design and create virtually every aspect of the drive, including the immersive Apple iOS App, we can create a unique line of mobile flash drives for your company to sell under your own brand and appearance.
There's an incredibly vast market for mobile flash back-up, especially for iPhone and iPad's, where they keep a closed network and make it harder to backup. There's such a need for a physical product that can work in addition to or instead of using the Cloud, yet most people don't even know this option exists. That's why it's such an untapped market that is prime to explode. Now that Apple has changed the iPhone connection to USB-C, there are endless possibilities.
If you want to build a new avenue of growth and revenue for your company, Vinpower can give you a solution that reflects your companies style and customer experience!
To learn more about this item, or any of Vinpower's line of products, visit www.vinpowerdigital.com, or speak with a Vinpower representative in your area.