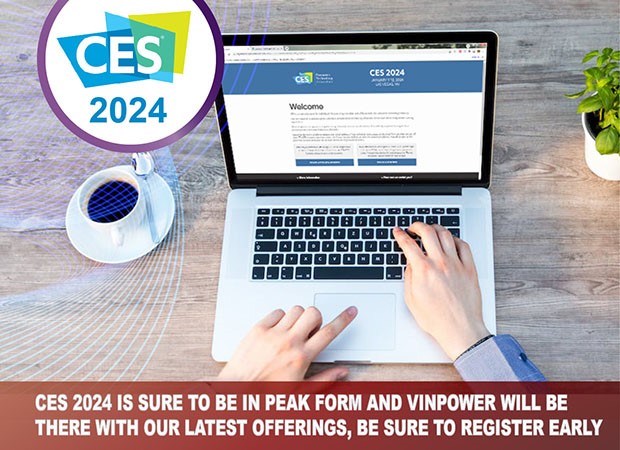 If this years CES participation is any indication, this coming 2024 CES should be absolutely packed with exciting new technology and industry insiders on hand to be the first to see the hottest new technology coming to the market. For that purpose, Vinpower will also return as an exhibitor and introduce a bevy of new and updated product lines that will continue our focus in digital storage, but highlight the new and inspiring directions we are moving into for the future. If you want to be part of the action at CES 2024, taking place January 9 – 12, 2024, then be sure register for your passes now.
You can use the following link for registration to attend CES 2024: CES2024 Registration
This is a great time to return to CES and see what Vinpower and the rest of the vendors have to offer. You won't want to miss it, and everyone that visits Vinpower's booth has an opportunity to win a prize that you'll actually want to keep. You'll have to find souvenirs for your kids at another booth.
To learn more about this item, or any of Vinpower's line of products, visit www.vinpowerdigital.com, or speak with a Vinpower representative in your area.