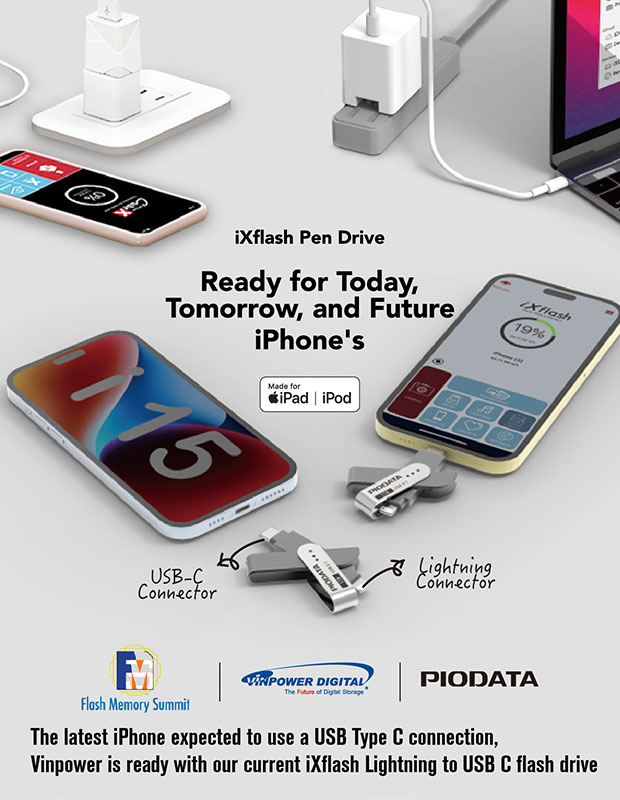 As everyone awaits the latest offering updates from Apple next month, it's widely speculated that the latest line of iPhones and iPads will all be powered, not by their proprietary Lightning connection, but instead by the EU mandated USB Type C connection. As anytime Apple makes a change in the hardware design of their products, this will send shockwaves throughout the industry pushing many iPhone users to acquire all new accessories that work with the new modifications. Fortunately, if you had previously purchased the iXflash with the Lightning to USB Type C connections, you won't have to change anything as this device will already be compatible with the latest iPhone and iPad. In fact, this iXflash will continue to work regardless of whether you have an iPhone/iPad with a Lightning or USB Type C connection, because it offers a dual head with each version offering the same capabilities.
If you don't want to have to swap out your mobile storage device every time there's a new iPhone or iPad released, get the iXFlash with the Lightning to USB C heads and know that you'll be ready for today, tomorrow, and all future iPhones.
For more details about this item or any products that Vinpower offers, visit www.vinpowerdigital.com, or speak with a Vinpower representative near you.