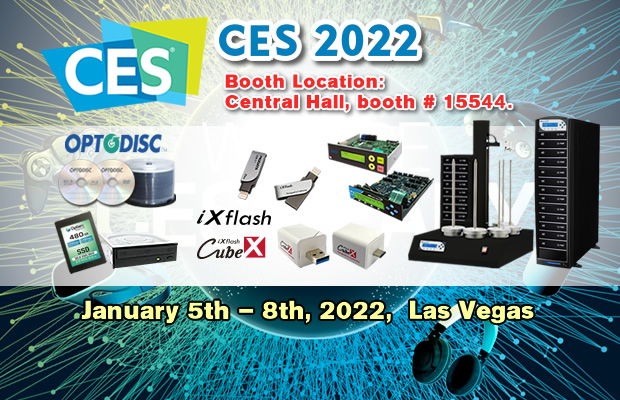 With more than 15+ years exhibiting at CES, including a slight sabbatical in 2021 when CES put on an all-digital, Vinpower is ready and poised to return to an in person event and present our best showing ever at the 2022 CES tradeshow. After being a staple in the South Hall, we have made a huge jump up to exhibit in the Central Hall, along with the giants of the industry. For this we are shedding our previous exhibition images and will have a fresh new look with new products to best capture the essence of Vinpower and the Consumer Electronics Show.
We hope everyone can join us, but if you can't, we will provide highlights and updates after the show. For those that plan to attend at least 1 of the days from January 5th – 8th, 2022, Vinpower's booth will be located in Central Hall, booth # 15544. We look forward to seeing everyone and welcome those of you planning to attend to make an appointment to schedule a meeting with us today.
To learn more about this item, or any of Vinpower's line of products, visit www.vinpowerdigital.com, or speak with a Vinpower representative in your area.