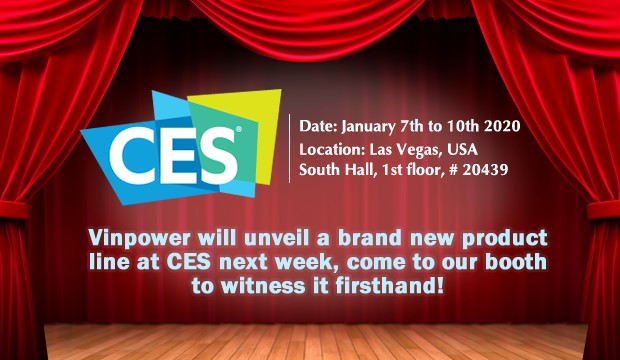 The 2020 Consumer Electronics Fair (CES) is only a few days away and Vinpower is excited for the opportunity to share our full product line plus a brand new product with all those that attend. Starting next week on Tuesday, January 7th, CES will open its doors at the Las Vegas Convention Center and Vinpower will once again be exhibiting. We look forward to meeting with all those who attend at our booth on the 1st floor of the South Hall, Booth # 20439.
Vinpower will showcase its line of digital duplication and media for optical discs (including the popular global OPTODISC line), flash, HDD/SSD, and more. Plus, we will highlight the many advances made to our line of iXflash mobile phone and tablet accessory. To top it off, we will unveil the prototypes for a brand new line of products sure to revolutionize the storage market. Can't wait to see everyone at CES next week.
For more details on any of Vinpower Digital's product line, please visit www.vinpowerdigital.com, or contact a Vinpower representative near you.