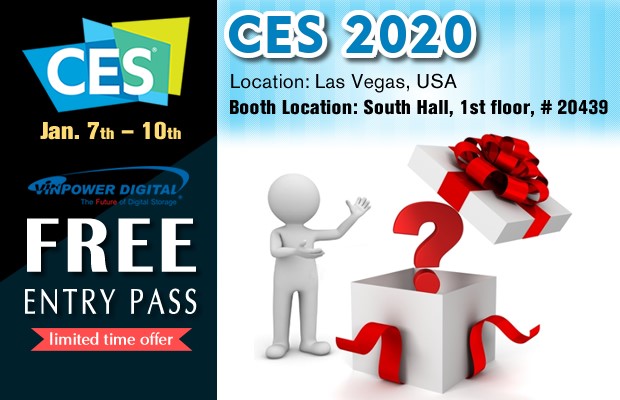 Not that you needed further enticement to visit Vinpower's booth at the Consumer Electronics Show (CES) from Jan. 7th – 10th, in Las Vegas, NV, located in the South Hall, 1st floor, # 20439, but we will be unveiling our latest new product offering exclusively at CES. I can't tell you much about it, but I can say that it will change the way people backup their mobile phones and revolutionize the world of mobile phone storage!
Free CES entry passes are still available, contact me if you still need one.
For details about Vinpower's full product line, visit www.vinpowerdigital.com, or speak with a Vinpower representative near you.