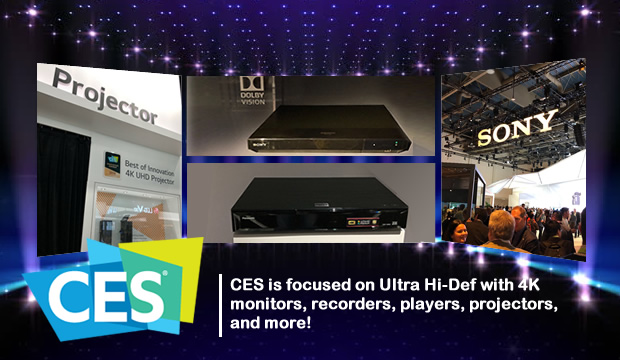 Not only is Vinpower exhibiting at CES in Las Vegas this week, but we're also taking this time to explore the massive exhibition to gauge where the industry is going and what the focus will be for 2018 and beyond. To no one's surprise, 4K capable devices with HDR is prominently on display in the booths of virtually every major manufacturer exhibiting at CES. From UHD capable monitors/TV's, recorders, players, projectors, and more, it's clearly evident that 4K UHD Blu-ray is the progression to the next level of dynamic hi-resolution content viewing.
It is for that reason that Vinpower is also focused on developing and providing 4K UHD Blu-ray capable duplicators, media, and accessories to stay ahead of the curve.
For more details on any products Vinpower offers, please visit, www.vinpowerdigital.com, or speak with a Vinpower representative in your area.