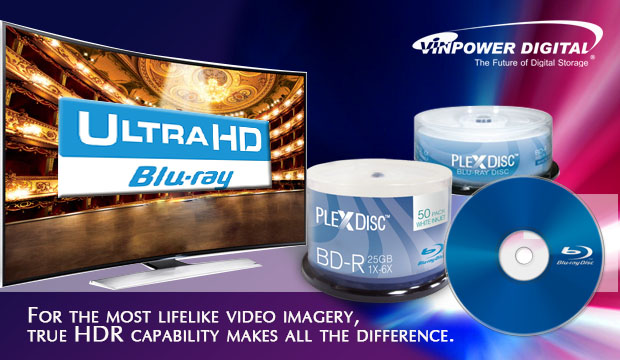 What is HDR (High Dynamic Range) and what makes it important? We've heard about 4K video and TV's for a few years now, but in reality we haven't seen the truest form of what 4K has to offer. That's because adding true HDR provides the best UDH 4K performance and creates a better home viewing experience for Blu-ray content as detailed in the below article:
http://www.streamingmedia.com/Articles/Editorial/Featured-Articles/The-State-of-4K-and-HDR-2017-117304.aspx
Now that the TV and Blu-ray player manufacturers are updating their TV's and BD players with HDR, it will lead to new content for the enhanced HDR 4K Ultra Hi-Def (UHD) format. Hollywood studios have mastered around 100 titles in UHD HDR for SVOD and Blu-ray, a number predicted to triple in 2017 by Warner Bros. Worldwide Home Entertainment Distribution president Ronald J. Sanders. "There's a concerted effort to match the growth and install base at home," he said at the CES. He said Warner Bros. was "aggressively" going into its catalog to refresh titles with an HDR sheen. That means Hollywood studios see the added HDR as a significant improvement over standard Blu-ray 1080 or even the current 4K quality, meaning there's an opportunity to sell even more content. When there's money to be made, they are open to investing in converting content from their catalog for this the UHD HDR, meaning they believe there is enough difference and advantage for the consumer to purchase a title again or for the first time because of the added brilliance in picture quality and sound.
That means if you are currently working in video content and deciding whether to start producing Blu-ray content for your clients, this is the perfect time to move into this arena. All aspects of the hardware have lined up so that the consumers will be ready to Segway into the UDH HDR atmosphere and they will be hungry for content. "Growth of the 4K UHD market continues to dwarf the transition to high-definition television," according to Steve Koenig, Sr. Director of market research. "Just 3 years since introduction, cumulative sales of 4K UHD displays are forecast to hit 15.6 million units, while sales of HDTVs reached 4.2 million units in their first 3 years on the market."
2017 will see a great deal more HDR activity as the addressable base of 4K UHD TV's with HDR widens. In North America, the penetration of HDR TVs will be between 10 percent and 14 percent at year-end, Futuresource predicts. So don't miss this opportunity!
For more details about this product or any of Vinpower Digital's range of hardware, software, and media offerings, visit our website, www.vinpowerdigital.com or speak with an authorized Vinpower representative near you.