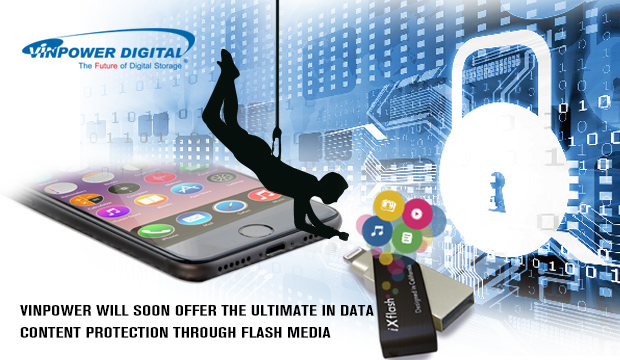 If 2016 taught us anything, it's that data security is critical. The top tiers of government, especially the President, have to constantly be on guard about their internet enabled devices as they could be used as espionage against them without their knowledge. So they have to make sure that their phones are not web enabled. That means that they can't use the cloud to store or retrieve important or even personal content. That's why Vinpower is developing a unique flash drive that can store content which is not visible through a computer or accessible via web interface or the cloud, but can only be accessed through select encrypted mobile devices designated by the user.
If you want to know more, stay tuned as this new device will be showcased at the NAB and Computex tradeshows with an anticipated release date of late Q2 or early Q3 2017.
For more details about Vinpower's offerings, please visit our website www.vinpowerdigital.com, or contact a Vinpower representative near you.